Thank you for visiting our website!  We provide professional real estate services to Buyers and Sellers in Anchorage, AK.
We can help you to achieve YOUR Real Estate goals.
Our goal is to be a resource for you for all things real estate. If you just have a question or comment even - please feel free to call, email or even text.
We take our customer service seriously and respond to all inquires as quickly as we can.
The Anchorage area is an amazing place to live and work.  We invite you to search till your hearts content on this site or just email me and we will do all the hard work for you and you will just get houses that match your criteria - automatically! 

What My Clients Say About Me:
"Katrina was VERY tenacious in her professionalism. She was the subject matter expert for every question I had and was very thorough in her information and did not leave anything unanswered. " Rosa R.
"Katrina Benton absolutely went the extra mile when it came to making the sale of my tri-plex work. Without a doubt she'll be the agent I call when I sell my current home." John L.
"Katrina helped us find a bigger home for our family. She was extremely helpful and flexible with times and listings to show us.
I would recommend her as a great agent." Paton S.
"Smart, hard working, understands the market, great at listening to me patiently as I tried to figure out what was just right, we looked a lots, had a couple fall through and Katrina never wavered. Really good negotiator and navigator through the whole process - loans, inspections, appraisals, etc. Katrina is great." Sky S.
"Katrina is the best agent out there! She is down to earth, hard working , so easy and fun to be with and doesn't stop looking till you have found the perfect house for you! She made our first buying experience very enjoyable and stress free! Would definitely recommend Katrina to everyone!" Stan & Erika H
"Katrina is very knowledgeable about the Anchorage market. I have no hesitation in recommending her." Steve R
Featured Anchorage High Schools:
Featured Anchorage Middle Schools:
Featured Anchorage Elementary Schools:
Search Anchorage Homes by ZIP Code
99501 Downtown Anchorage AK
99502 South Anchorage AK
99503 Midtown Anchorage AK
Homes For Sale in Anchorage AK 99503
99504 East Anchorage AK
Homes For Sale in Anchorage AK 99504
South Anchorage AK 99507
Homes For Sale in Anchorage AK 99507
Get the most accurate and up-to-date real estate information right at your fingertips! Download the Keller Williams Realty Real Estate Search app for Anchorage AK to your mobile device for great features like: customized searches, map draw, agent connection, and shareability!
To connect with me, enter code KW2HNPEXH when you install the KW app. - See more at:http://app.kw.com/kw/index.php?tcode=KW2HNPEXH&ctmpl=kw
Because Your Home Search Should Go Where You Do!
Get the most accurate real estate information right at your fingertips:
Easily connect with me and send property inquiries instantly.

Give your index finger a workout by drawing a perimeter or dropping a pinpoint on a dynamic map. 

Customize searches and localize points of interest

See a home you like?  Scroll through vivid photos, add it to your favorites, or share the listing with a friend.  

Estimate your home loan with a free mortgage calculator.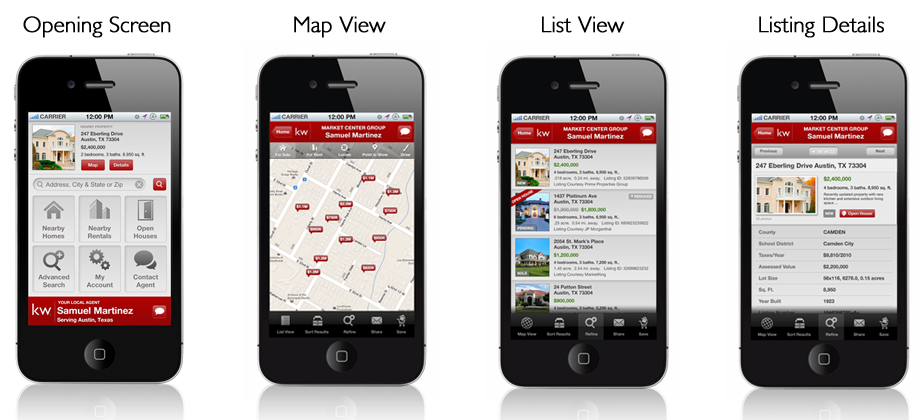 All content on this site is Copyright © 2013 Katrina Benton. Please don't steal.